A lot of people believe that they can only go kitesurfing during the winter and the summer season. In reality, you can also go kitesurfing during the spring season, which consists of the months of March, April, and May. After the long winter season, the month which brings the change is March which is also the start of spring.
With changing seasons and the slowdown of the harsh winter conditions, life starts to get back to normal. That's why it would be a waste if you spend the spring season indoors doing nothing. The best thing you can do during the spring season is to pack your bags, grab your kites, and get on a kitesurfing holiday!
As the winter slowly leaves the scene, a lot of outdoor activities open around the world. Although kitesurfing continues even during the winter season, the air temperature and the water temperature are a lot better during the spring. Furthermore, a lot of spots remain open even during March, April, and May, such as Kalpitiya (Sri Lanka), Cape Verde, the Caribbean, and so on.
Kitesurfing can be an ideal sport if you are a true spirit who loves to travel around the world & get a thrill from extreme sports. However, one of the things that matter the most in kitesurfing is the location, and if you fail to choose a good one, your...
Why a kitesurfing trip in Spring?
Is it a good idea to go kitesurfing during the spring season? Take a look at some of the good reasons:
1. Warm Temperature
Say goodbye to the low temperatures during the winter season… With the cold air temperature, it is nothing short of a challenge to step foot in the water! But when you visit a tropical spot which is good for kitesurfing during the spring, you can enjoy more acceptable air and water temperatures! Since the temperature will be more acceptable during spring, you can also skip the wetsuits in a lot of places.
So the first benefit of going kitesurfing during the spring season is that you get to enjoy warm temperatures. When compared with the winter season, the spring season tends to be very moderate and acceptable!
2. Enjoy the Spring Season
Spring is the month when flowers bloom, and life gets back to normal after the harsh winter months. And you can truly enjoy this spring season by going kitesurfing to an exotic location. If you have already spent a lot of spring seasons in your home country, then it is seriously time for a change! In a lot of famous kitesurfing spots, you can see a different side of the spring season than what you are used to in your home country!
3. Good Conditions
During the month of March, April, and May (spring season), the kitesurfing conditions are good at a lot of different spots around the world. Generally speaking, the two things which can make kitesurfing possible during the spring season are the wind and the calm waters if you are a beginner. And if you are a pro, then you would prefer strong winds and some waves as well.
Fortunately, you can get good kitesurfing conditions at a lot of exotic spots around the world during the spring season! So if you want to make sure that you actually spend your vacations doing kitesurfing rather than waiting for the wind, then the spring season can be a good choice!
 A couple of weeks into your kitesurfing lessons, you feel confident. The adrenaline rush drives you to learn new tricks. The fancy unhooked tricks attract you, yet, is it advisable? A big 'No.' Don't worry; we got you covered. In this article, we guide you through 10...
The ultimate guide to Kitesurf for beginners Are you thinking of starting a new challenge in your life by learning to kitesurf? Here we leave you the perfect guide for beginners: from choosing the right teacher to buying the equipment. If you are just...
The most suitable kites for beginners to get started Kitesurfing for beginners can prove to be an intimidating experience. Kiteboarding is an exhilarating and dynamic sport that requires an endless amount of skills and tricks to learn which at times becomes...
Best Kitesurfing Destinations for Spring Season
Now that we understand that the spring season is ideal for kitesurfing, let's look at some of the best destinations you can visit:
1. Kalpitiya (Sri Lanka)
Sri Lanka is a famous spot for kitesurfing all year round, including the spring season. This is an Island country and, as such, offers a lot of beaches. Furthermore, this country is also known for its consistent winds, which are more than enough to surf the waters on your kites. However, one particular spot which has earned fame among the kitesurfers is the Kalpitiya which is in a league of its own!
Due to its popularity among the kitesurfers, you will find all the things you need in this town, from accommodations to sandy beaches to kitesurfing schools! And as for the conditions, both the water and the wind conditions remain ideal during the spring season as well.
Due to its popularity, Kalpitiya has also become the go-to choice for many tournaments and competitions… So although you will likely meet many other kitesurfers in the Kalpitiya, the more than ideal conditions means that your spring kitesurfing trip will not go to waste!
Margarita´s  team welcomes you to Sri Lanka with open arms!
2. Aruba
The next spot on our list is Aruba which offers a lot during the spring season, such as white beaches, turquoise waters, and strong winds. Basically, you can think of Aruba as the perfect kitesurfing destination in the Caribbean for the spring season.
And when you are exhausted from kitesurfing and need to wind down, there are a lot of other activities to explore as well. Furthermore, you will also not have any shortage of nearby restaurants and great accommodations, which is another plus point for Aruba.
On average, the wind speed in Aruba during the spring season is 20 – 25 knots. However, you can also expect some days with a wind speed of 15 – 20 knots, and then there are some days when the wind is around 30 – 35 knots. So although the wind can fluctuate a little bit on some days, it remains ideal throughout the spring.
3. Sardinia (Mediterranean Sea)
Sardinia is an Island country located in the Mediterranean Sea and is one of the autonomous regions of Italy. On the northern side of Sardinia, one of the windiest spots in all of the Mediterranean is the Porto Pollo. In this spot, the average wind speed is around 30 knots, and you can also find some nearby wave spots as well. So if you are a fan of strong winds and waves, then there's no reason not to visit Sardinia this spring season!
Some of the other popular kitesurfing spots in Sardinia include the Punta Trettu and Proto Botte – Both of these are also ideal for kitesurfing due to mistral winds!
4. Tarifa (Spain)
Who can forget the Tarifa from Spain, which remains a popular European destination? The best part about visiting Tarifa during the spring season is that you get to skip a lot of the kiters. During the summer season, Tarifa is stormed by a lot of kiters which can make the whole experience a little hectic and tiresome. But if you visit during the spring season, you can avoid most of the crowds.
Furthermore, Tarifa is usually known for its pleasant temperatures during the spring season. But despite the pleasant temperatures, the wind remains consistent and strong, making it an ideal spot for thrill seekers.
If you are from Europe, then it can be a good idea to visit this spot in Spain… You will be able to save a lot of money on transportation and other costs since it is in one of the European countries. And if you just want to experience a different yet vibrant culture with good vibes, then Tarifa wins the prize once again.
 5. São Vicente (Cape Verde)
Sao Vicente is an upcoming spot in Cape Verde that has yet to catch the attention of the masses. As a result, you can get a more authentic and raw experience of Cape Verde by visiting São Vicente during the spring season. Since this place is relatively uncrowded, you will be able to enjoy it a lot more since there will be even fewer people in spring! And if you are into wave riding, then that's yet another reason to visit São Vicente as well.
The best kiting season in the spot is from December to June – So if you visit during the spring season (March, April, May), you will be able to catch some major action and adrenaline-pumping rides (good winds and good waves).
For those who have yet to kitesurf or want to brush up their skills, Sao Vicente can be a great choice once again. In this spot, there are multiple kitesurfing schools with good instructors, and during the spring, the conditions are also ideal for new learners.
The wind situation in Sao Vicente is also satisfactory during the spring. On average, the wind speeds tend to hover around 25 knots, and the temperature is warm (water and outside).
Conclusion
If you just want a relaxing kitesurfing vacation without all the crowd, then the spring season is the best choice. And if you want to bring some change with the changing seasons, then spring is the season of choice once again! There's a lot to like about kitesurfing during the spring season – You get the same high-quality wind speed and other conditions but with a lot fewer people.
But less crowd doesn't mean that you have to make last-second reservations… In fact, it will be better if you can make your arrangements earlier so that when spring finally arrives, you will be actually chilling on a beach rather than finding flights or accommodations.
If you are planning to go kitesurfing with friends and family, then once again spring season brings you the best conditions… The temperature will be warm, which means that your family/friends can get a lot of sunshine. Furthermore, there will be far fewer people, which means a lot of freedom and a lot more chances to have fun!
Eine der entscheidenden Fragen für jemanden, der das Kitesurfen lernen möchte, lautet: Ist Kitesurfen leicht zu erlernen? Wie schwer ist es, Kitesurfen zu lernen? Kann man Kitesurfen alleine lernen? Nun, lassen Sie uns Ihnen sagen, dass Kitesurfen keine Sportart ist,...
Unterschiede zwischen Kitefoiling und Wingfoiling: Was ist das Richtige für Sie? Bist du ein Wassersportbegeisterter und auf der Suche nach etwas Neuem? Wenn ja, fragst du dich vielleicht, was die Unterschiede zwischen Kitefoiling und Wingfoiling sind. Bei beiden...
"Discover the Thrilling World of Watersports in Sri Lanka" Introduction: Are you ready for an adrenaline-packed adventure in the tropical paradise of Sri Lanka? From thrilling water activities to serene beach experiences, this island nation offers a wide array of...
Unveiling Sri Lanka's Best-Kept Secrets: Explore Cool and Offbeat Destinations Are you dreaming of a unique travel experience where you can uncover hidden treasures and explore the path less traveled? Look no further than the captivating island of Sri Lanka. While...
Differences Between Kitefoiling and Wingfoiling: Which One Is Right for You? Are you a water sports enthusiast looking to try something new? If so, you may be wondering about the differences between kitefoiling and wingfoiling. Both activities involve riding a...
You can't´a buy happiness , but you can always buy a kite... For the majority of people, the New Year's resolution is pretty much the same such as getting healthier, travelling more, and so on. Basically, all the goals from New Year's resolution boil down to something...
 The best thing about a kitesurfing holiday is that you only have to worry about the wind! Thinking about a kitesurfing holiday but not sure where to go? Maybe you are new to kitesurfing and are not sure whether it is a good idea to try this sport or not... Whatever...
With the winter season in full swing, it is only natural to crave warm beaches and a lot of sunshine. And if one can manage to get some adrenaline action on top of all that, it becomes more amazing. So if you want a lot of sunshine, warm beaches, and also want to try...
Amazing holiday vibes and fantastic weather, that's what kitesurfing in summer is all about! Summer brings a lot of sunshine with it, and if you are living in a big city, it can even heat up the asphalt on roads... As a result, it almost feels like the heat is burning...
5 Advanced Kitesurfing Tricks You Can Try Today! So you have mastered the basic and mid-level kitesurfing and now looking to step up your skills? The surprising thing about kitesurfing is that there is always something to learn, no matter how skilled you are!...
Differences between Wingsurfing and Windsurfing. Which one is better? If you have heard of the new trendy sport called wingsurfing, it may seem like it is the same as windsurfing, but they are actually different sports. Do you want to know the differences between...
If you like adrenaline, adventures and extreme sports, Sri Lanka will make you fall in love Even just thinking of extreme sports fills your heart with adrenaline? This is an indication that you are an adventure lover at heart! And when we talk about the best...
Are you thinking of visiting the north of Sri Lanka? Do you want to know what are the best activities and places to visit in the north of Sri Lanka? Then you are in the right place Most travellers stick to the southern side of Sri Lanka... But if you want something...
Travelling Around Sri Lanka with Family    >> Discover kitesurfing in Sri Lanka with your family with Margarita´team! Are you thinking of travelling to Sri Lanka with your family? So you probably have a lot of questions to ask. Is it safe to travel to Sri Lanka...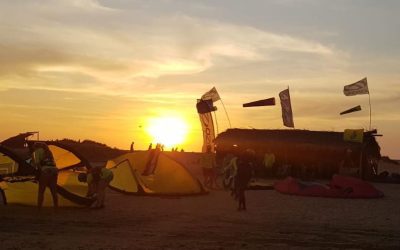 When it comes to traveling with your family, it is a lot more difficult than traveling solo. And when you add kids into the mix, the equation becomes a lot more complicated! However, that's not to say that you can't find good destinations for family trips - Over the...
Is your family looking for a new summer activity to try? Kitesurfing could be a perfect choice! This extreme sport is exhilarating and fun for people of all ages. Is your child itching to try kitesurfing? The good news is, that kitesurfing is a great activity for kids...
If you're looking to do something different this year, why not try kitesurfing? This exciting sport allows you to get up close and personal with the beautiful scenery. For solo travellers, this type of outdoor activity can be an ideal way to spend your vacation...
The best kitesurfing destinations for digital nomads Back in the day, a nomad was someone who didn't have a fixed residence and used to move from one place to another. The rise of technology has given birth to a new type of nomads known as 'digital...
One of the most crucial questions that somebody who is up to learn kitesurfing is; Is kitesurfing easy to learn? How hard is it to learn to kitesurf? Can you learn kitesurfing on your own? Well, let us tell you that kitesurfing is not a sport which is really hard to...
For many people who are new to kitesurfing and want to learn, a commonly asked question is how much kitesurfing gear costs. However, the answer to this question is not a straightforward one - The price of kitesurfing equipment varies between items and even between...
Are you wondering how much does it cost to start kitesurfing? In this article you will find out how much does it cost to start kitesurfing, own your own equipment and to continue practising on the kite beach without an instructor. When countless colorful kites fly...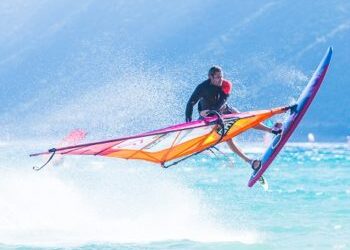 kitesurfing or windsurfing: main differences between these two water sports Are you wondering what is more difficult to learn, kitesurfing or windsurfing? Then you are in the right place! We want to help you to resolve the eternal dichotomy: kitesurfing vs...
Travelling with kids in Sri Lanka   If you are thinking of travelling to Sri Lanka with your children, here are some tips that will be very helpful. Sri Lanka is a wonderful and still developing country, but don't worry, because by taking the proper travel...
Do you like combining surfing and kitesurfing? Then you are lucky because in Sri Lanka you can find a blend of wind and excellent waves. Sri Lanka is not only a unique kitesurfing destination but also it is also one of the best-surfing destinations in the world....
Have you just started in the sport and still don't know very well how to keep your kitesurfing equipment in the best conditions? Your Kitesurfing equipment is very important, and if you love it and you want it to last for a long time, you must maintain it in the best...
Hello, kitesurfers! Did you know that Sri Lanka is a splendid holiday destination, not only for kitesurfing but for discovering its landscapes, its people and its gastronomy? Once you have landed in Sri Lanka you start smelling the essence of the island:...
Have you finished your kite course and you don't know which initiation board is the most suitable for beginners? In this post, we will help you to choose the best beginners kitesurfing boards and the ones which you can progress faster. There is always a hard time in...
Did you know that performing a kite jump is the best sensation that this sport can offer you? Jumping is probably the kite trick that offers the most feeling of freedom. For that reason, we have developed this guide on how to learn to jump in kitesurfing. Do you want...
One of the best ways to enjoy the beach and its waves is by doing some water sport, such as kitesurfing or kiteboarding. To practice this exciting and fun sport, you will need to buy a kitesurf board and, of course, a kitesurf kite. If you have started looking for...
How long does it take to learn to kitesurf? This is a question that many people ask themselves when learning to kitesurf. According to my experience as an iko instructor, one of many things I learned is that you should never assume how fast or slow a student can learn...